800*480 7" Color LCD with touch for pcDuino: HDMI interface
800*480 7" Color LCD with touch for pcDuino: HDMI interface
Product Description
It is the LCD screen with USB touch driver just for pcDuino.
Specification:
Voltage: 12V DC rated at 2A.
Power: 6-7W.
Format: PAL/NTSC
Video Input: 2 channels, AV/VGA/HDMI
HDMI Input: HDMI V1.2
VGA Input: Physical resolution: 800X480, it can support 620x480 to 1600x1200
USB touch screen
Display Size: 7"
Size: 165.0 (W) x 100.0 (H) x 5 (D) mm
Active Size: 154.08 (H) x 85.92 (V) mm
Resolution: 800 x 3 (RGB) x 480
Pitch: 0.05 (W) x 0.15 (H) mm
View Angle: L70°R70°U50°D60
Material: TFT
Number of Colors: 262K
Contrast: 500:1
Response Time: 20 ms
Brightness: 220 cd/m2
Picture: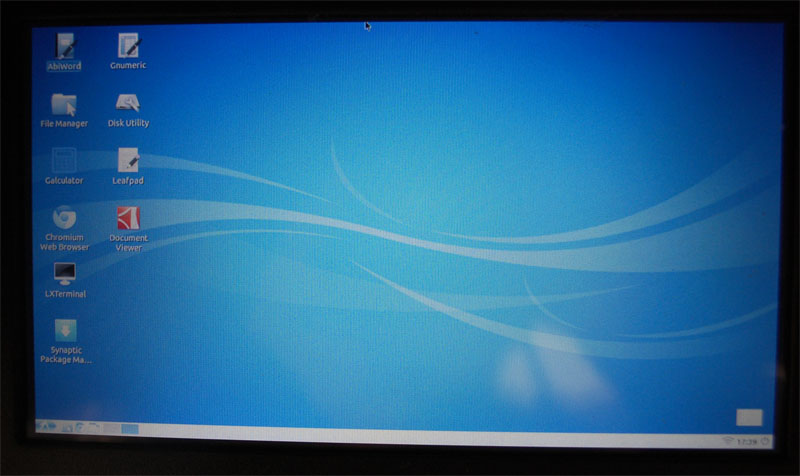 Download:
Product Reviews
Write Review
Color 7 inch touch screen

Posted by Unknown on 24th Jan 2015

This LCD unit has a very limited use! It is not really portable or at least not very convienint to carry around. So a regular touch screen monitor is probably much better. It does work though the instruction for adding drivers to get the touch function is very poor.
Find Similar Products by Category